Control.Smash.Submit
Kraken
Jiu Jitsu
19 W. Broadway St. Ardmore, OK
19 W. Broadway St. Ardmore, OK
-Why Jiu Jitsu?
Brazilian Jiu-Jitsu is regarded as one of the most effective self-defense martial arts ever developed. The focus is on fighting on the ground, and using leverage and technique in a manner that allows a smaller, weaker individual to overwhelm a larger, stronger assailant.
The instructors and programs at Kraken Jiu-Jitsu are centered on promoting self-defense, self-awareness, and self-confidence, with our highest values being honor, integrity, self-discipline, and humility. We believe in creating and cultivating a positive, safe environment where anyone can begin their Jiu-Jitsu journey, regardless of their athletic ability, age, or previous experience.
We cordially invite you to come try out a class to see if we're a good fit for you.
Your first class is complementary and is provided at no cost to you, select Visitor in the Member Detail section when you signup. Your only regret will be that you didn't start sooner!
Blue Line To Blue
The Blue line to blue program is where Law Enforcement officers train at Kraken Jiu-Jitsu for FREE until they earn the rank of Blue belt.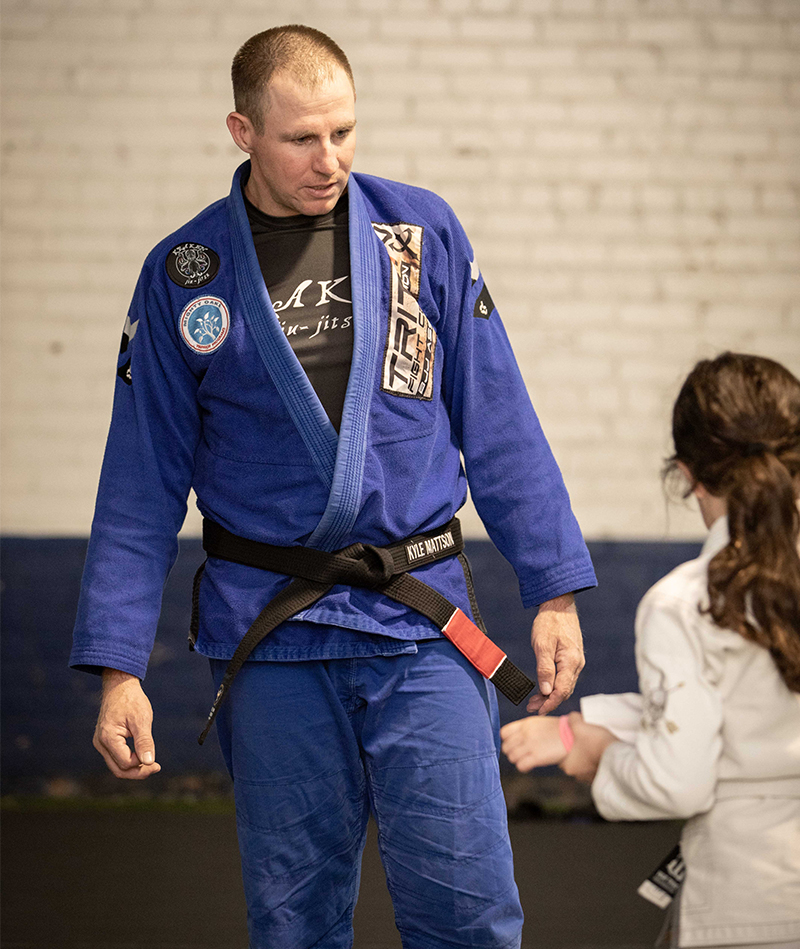 Prof. Kyle Mattson
Head Coach | Black Belt | Triton Member
A native of Minnesota, Kyle Mattson came to Oklahoma in 2005 to work in International Equine Management. Kyle is well versed in English, Spanish, and Portuguese, and began his Jiu-Jitsu training in 2010. He earned his black belt in 2023 and is ranked under Prof. Piet Wilhelm of Triton Fight Center.  
Dr. Lee Grant
Homeschool Coach | Purple Belt | Chiropractor
Dr. Lee Grant began training Brazilian Jiu-Jitsu in December of 2012, and became fascinated with the breadth and depth of the art from his very first class. Lee is a practicing chiropractor at ProActive Chiropractic Ardmore, OK and is the head coach and director of Kraken Jiu-Jitsu's Homeschool Jiu-Jitsu program.
Anna Taylor
Homeschool Asst. Coach | Blue Belt
Anna Taylor began training BJJ in 2018 when her four children joined the homeschool Jiu Jitsu class. She was drawn to the self-defense aspect of BJJ and the self-confidence it instills in women. She became assistant coach to the Kraken homeschool program in 2021, where she enjoys passing on her love of BJJ to the next generation.
Coach Farmer
Judo Coach | Judo Black Belt | BJJ Purple Belt
Coach Farmer is a 2nd degree black belt in Judo under Tony Mondejar and Gene Schultingkemper.  He is a purple belt in Jiu-Jitsu under Royler Gracie/David Advi Association. He is also a Law Enforcement DT instructor under Royce Gracie.
Former USA Judo national coach.
Jeff Davis
Judo Asst. Coach | Judo Brown Belt | BJJ Blue Belt
Jeff Davis started jiu-jitsu in August 2020 and currently holds a blue belt.  He began his judo training in June 2021 and currently holds a brown belt.  He started training as a hobby with his family. The training serves as part of their self defense strategy for the family. Jiu-jitsu and grappling in general quickly became a lifestyle for Jeff and led to his passion for learning all that he can and passing it on to the next generation.
A Proud Member of We Defy Foundation
Providing combat veterans coping with military connected disabilities a long term means to overcome their challenges through Brazilian Jiu Jitsu and fitness training.
Epic Charter School Qualified Vendor
Kraken Jiu Jitsue Ardmore is a qualified vendor for Epic Charter Schools!  Sign up today and fill in the Epic Charter School student information to sign up your student through Epic.
Kid BJJ Classes
$90/month
Ages 6 – 13
Classes are offered 4 nights a week for kids starting at age 6 through 13. Classes are focused on fundamentals and are a powerful component in building self-confidence and the ability to learn how to defend themselves.
*Children under 6 will be considered on a case-by-case basis
Kids Membership have full access to all Kraken classes including Homeschool Classes.  Kids 14+ are welcome to join Adult Classes.
DISCOUNTED RATE AVAILABLE FOR FAMILY MEMBERSHIP
Adult BJJ Classes
$110/month*
Ages 14+
Our Adult Brazilian Jiu-Jitsu program is focused on self-defense tactics and effective utilization of techniques that allow an individual to control anyone in any situation, given enough mat time. You will get in shape, learn an incredibly effective self-defense martial art, while connecting with some of the best members of our local community.
*Discount rate for Military and First Responders

Adult membership gives full access to ALL adult classes
DISCOUNTED RATE AVAILABLE FOR FAMILY MEMBERSHIP
Homeschool BJJ Class
$90/month
Our Homeschool program is offered to area homeschool families as an extracurricular activity that the whole family can enjoy together. Kids and adults alike participate in our Homeschool program and enjoy the opportunity to learn effective self-defense while socializing with one another.
Homeschool Membership have full access to all Kraken classes including Kids and Adult Classes.  Kids 14+ are welcome to join Adult Classes.
DISCOUNTED RATE AVAILABLE FOR FAMILY MEMBERSHIP
Kid and Adult Judo Class
Kraken Jiu Jitsu has partnered with Valhalla Judo Tribe to bring top level Judo training to Ardmore. Judo techniques provide you with the ability to control an opponent down to the ground. Judo classes are offered multiple times a month in both kid and adult classes.
Class Cost Included in Kid or Adult Membership
Kid and Adult BJJ Fundamentals Class
The fundamentals class focuses on the core foundational positions and movements in Jiu Jitsu. The fundamentals class is open to everyone of every age and skill level, and is valuable for everyone from beginners to more seasoned students.
Class Cost Included in Kid or Adult Membership
CLASS UNIFORM
Monday, Wednesday, Thursday: Gi
Tuesday, Friday: No-Gi
Kraken Jiu Jitsu Academy's Lineage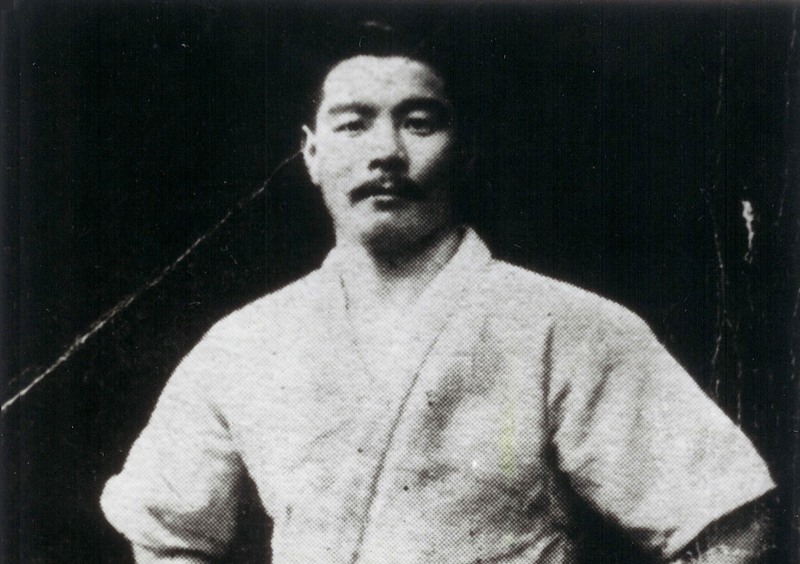 Mitsuyo "Count Koma" Maeda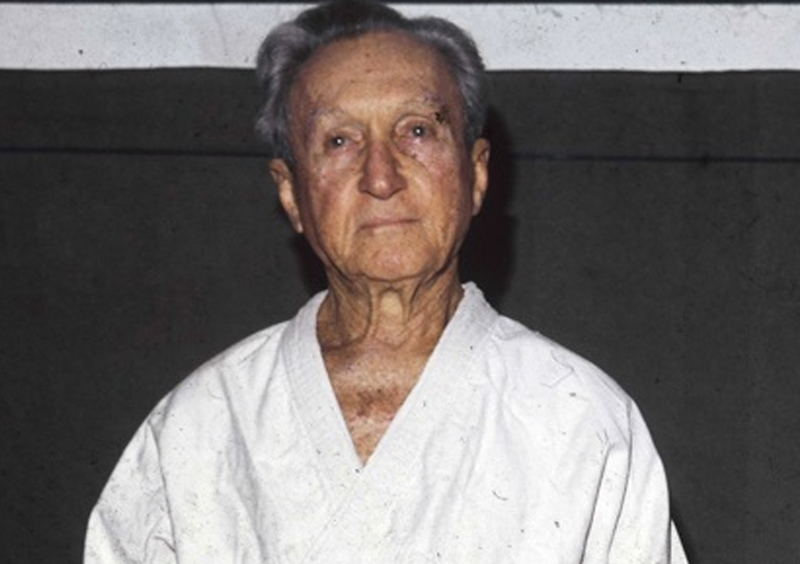 Grandmaster Carlos Gracie Sr.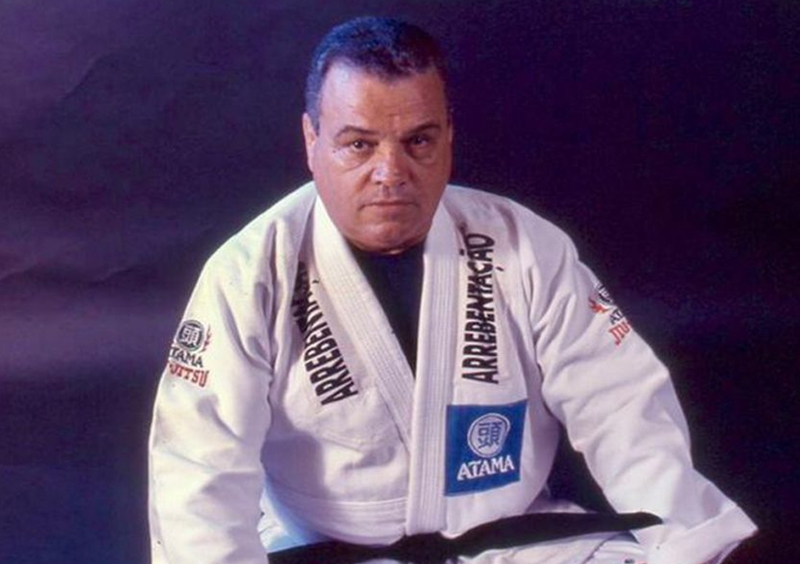 Master Carlson Gracie Sr.


"Joining Kraken has Been a Humbling Experience and I Only Wish I Would have Made the Decision to Start Sooner."
"For years I put off starting jiu jitsu for a couple of reasons. Around October, 2020, a friend of mine told me that I should come train at Kraken. I knew nothing about Kraken. He told me that the instructor was very knowledgeable and was very supportive of law enforcement/military. I was told that I could come try a week for free to see if it was something I would be interested in. Being in law enforcement and knowing that most altercations end up on the ground, I knew that I needed to stop making excuses as to why I couldn't join a jiu jitsu gym. I decided to stop making excuses and give it a shot. I couldn't be more pleased with the decision I finally made. Since starting at Kraken I have gotten in much better shape, I have become more confident in myself and I have developed so many good friendships. I have been extremely impressed with the wealth of knowledge Instructor Mattson has and how he strives to pass it on to each and every one of his students. Not only does he strive to make us better at jiu jitsu, he strives to make us better as human beings. That's the kind of leader everyone needs. Joining Kraken has been a humbling experience and I only wish I would have made the decision to start sooner. I am proud to be a part of the Kraken family and I look forward to seeing our family grow, so come join us."
JUAN – Detective Sergeant | Ardmore Police Department
"The Experienced Instructors Truly Want to See the Students Improve."
"This is the first martial arts gym I have personally attended and I love it! The experienced instructors truly want to see the students improve. They are patient and encouraging during lessons and uphold a courteous and professional atmosphere."
BRITTNEY – Stay At Home Mom
"Joining Kraken has Been a Humbling Experience and I Only Wish I Would have Made the Decision to Start Sooner."
"For years I put off starting jiu jitsu for a couple of reasons. Around October, 2020, a friend of mine told me that I should come train at Kraken. I knew nothing about Kraken. He told me that the instructor was very knowledgeable and was very supportive of law enforcement/military. I was told that I could come try a week for free to see if it was something I would be interested in. Being in law enforcement and knowing that most altercations end up on the ground, I knew that I needed to stop making excuses as to why I couldn't join a jiu jitsu gym. I decided to stop making excuses and give it a shot. I couldn't be more pleased with the decision I finally made. Since starting at Kraken I have gotten in much better shape, I have become more confident in myself and I have developed so many good friendships. I have been extremely impressed with the wealth of knowledge Instructor Mattson has and how he strives to pass it on to each and every one of his students. Not only does he strive to make us better at jiu jitsu, he strives to make us better as human beings. That's the kind of leader everyone needs. Joining Kraken has been a humbling experience and I only wish I would have made the decision to start sooner. I am proud to be a part of the Kraken family and I look forward to seeing our family grow, so come join us."
JUAN – Detective Sergeant | Ardmore Police Department
"The Experienced Instructors Truly Want to See the Students Improve."
"This is the first martial arts gym I have personally attended and I love it! The experienced instructors truly want to see the students improve. They are patient and encouraging during lessons and uphold a courteous and professional atmosphere."
BRITTNEY – Stay At Home Mom
"*" indicates required fields